There are many organizations and coalitions working together to empower nonprofit organizations, provide resources, tools, research and information about the issues Nebraskans face, and to fight for the rights of underrepresented communities throughout the state. In addition to the Coalition for a Strong Nebraska, below are partner organizations working to strengthen Nebraska's nonprofit community.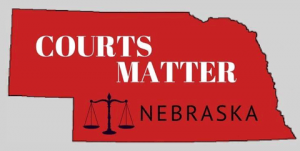 Courts Matter Coalition of Nebraska
The Courts Matter Coalition of Nebraska is a coalition of diverse organizations that works to ensure a federal judiciary composed of individuals who are committed to upholding core Constitutional values. Core Constitutional values include rights such as voting rights, worker's rights, the right to privacy, freedom of speech, the separation of church and state, and the right of assembly.

Nonprofit Association of the Midlands
The Nonprofit Association of the Midlands (NAM) is the only membership organization in the state dedicated exclusively to working with nonprofits of all sizes and missions in Nebraska. We bring them together so that each member can benefit from our collective strength. By connecting organizations with information, education, advocacy and collaboration, NAM helps our members focus their energy on the people and communities they serve.

Nonprofit Hub
Nonprofit Hub in Lincoln is a community of organizations dedicated to giving the nonprofit industry everything it needs to better its organizations and communities. We offer one location and all the support services to build an unstoppable foundation for good. From office space and educational resources to content marketing and networking with other socially-minded businesses, this is the place for startups and nonprofits.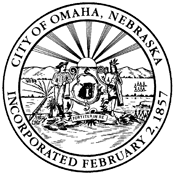 Omaha Human Rights and Relations Department
The City of Omaha Human Rights and Relations Department is a resource for workplace, housing, or public discrimination in the City of Omaha. The department is responsible for the investigation, elimination, and prevention of all forms of socioeconomic disparities and prohibited discrimination in the areas of housing, employment, public accommodation, and contracting based on race, creed, color, religion, sex, national origin, age, disability, marital status, familial status, sexual orientation, gender identity, class or any other form of discrimination prescribed by ordinance or resolution. To learn more, call 402-444-5055.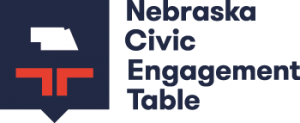 The Nebraska Civic Engagement Table
The Nebraska Civic Engagement Table (NCET) is a nonpartisan organization whose mission is to strengthen the collective impact of, and collaboration between, nonprofit 501c3 community and advocacy organizations that empower the rising electorate in our state. NCET focuses on grassroots advocacy organizations, providing core support in the form of communications, data, and field training and resources to build new or expand existing civic engagement efforts including nonpartisan Get-Out-The-Vote campaigns, voter registration, and constituent mobilization for legislative advocacy.

The Young Nonprofit Professionals Network of Greater Omaha
The Young Nonprofit Professionals Network of Greater Omaha (YNPNGO) promotes interests, and builds opportunities for social and professional development for emerging leaders in Greater Omaha. YNPNGO promotes an efficient, viable, and inclusive nonprofit sector that supports the growth, learning, and development of young professionals. It is a local group of young nonprofit professionals who meet to share experiences, resources and connections to advance the nonprofit field in Omaha.